Technology
10 STUDENT TIME MANAGEMENT TIPS FOR HIGH SCHOOL & COLLEGE
critical part of how to manage time as a student is understanding what time management means. In the simplest sense, time management is having effective organizational and planning techniques in place that ensure students can identify priorities, estimate the time required to handle tasks, capitalize on tools to improve efficiency, and otherwise stay productive by maintaining focus.
WHY IS TIME MANAGEMENT IMPORTANT FOR STUDENTS?
Learning to manage time in college and high school is essential for a student's success. Often, students have far more on their plates than people realize. They aren't just focused on their education; they may also participate in extracurricular activities, volunteering, working, and more. Plus, they typically want to engage in social activities, which are often crucial for overall balance, as well as responsibilities at home.
Additionally, conflicting deadlines are common for students. Finals week is the most prevalent example, as students prepare for critical exams in every class. Similarly, several large assignments due at the same time during a semester frequently happen, leaving students feeling stretched thin for a period.
Without knowing how to manage their time in college or high school, students can quickly be overwhelmed. Additionally, they're far more likely to miss deadlines or resort to cramming in assignments and studying, leading to poorer outcomes.
Fortunately, with the right strategies, time management in high school and college is far easier. It allows students to create beneficial systems, ensuring they can stay on top of their responsibilities and perform admirably in their academic, professional, and personal lives.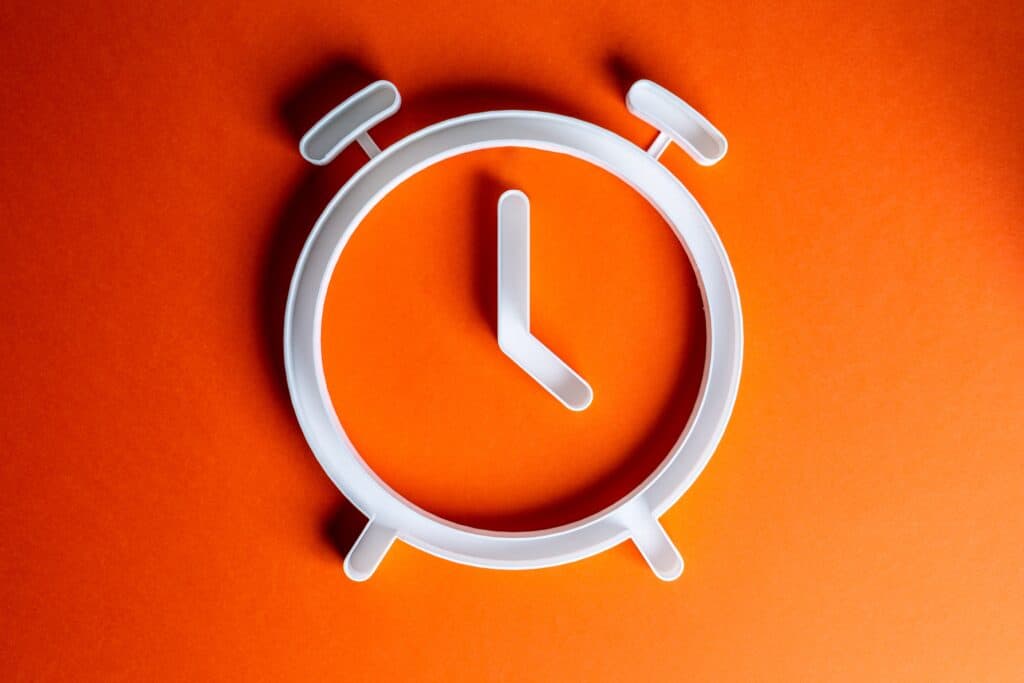 10 STUDENT TIME MANAGEMENT TIPS FOR HIGH SCHOOL & COLLEGE
1. MAKE USE OF YOUR CALENDAR
When it comes to how to manage time in college or high school, using a calendar app is a must. Students can block out times for various activities – including homework assignments and studying – setting alerts that signal them about upcoming deadlines to make sure they don't end up overburdened.
Ideally, students should use their calendars to schedule every task they need to handle. By blocking out time for any must-do activity, regardless of its size, the odds of anything falling through the cracks drops dramatically. Plus, it helps students see how much time they do or don't have available, ensuring they don't commit to something that they can't really fit into their schedule.
2. GET AHEAD DURING QUIETER PERIODS
Typically, students' workloads fluctuate throughout an academic period. There are hectic times and quieter periods scattered throughout the semester or year. Often, students view slower weeks as an opportunity to kick back and relax. While taking a break isn't always a bad idea, failing to capitalize on quieter periods can make busier weeks harder to manage.
As a result, one of the most important tips for time management for students is to take advantage of lighter weeks. Spend that period getting ahead in various courses. That way, any hectic weeks on the horizon will be less burdensome, as the student has already tackled some of the tasks that fall in that period.
3. DIVIDE LARGE TASKS INTO SMALLER PIECES
In some cases, time management for high school students and college students feels difficult because some of their responsibilities are larger projects. With those, it's easy to get overwhelmed by the scope of what they need to achieve.
By breaking large tasks into smaller pieces, any project can feel more manageable. Plus, it creates a road-map for completing the work and makes it easier to schedule the right amount of time for the activity. Students can estimate the time required for every individual step, allowing them to plan out the project to ensure it's completed on time.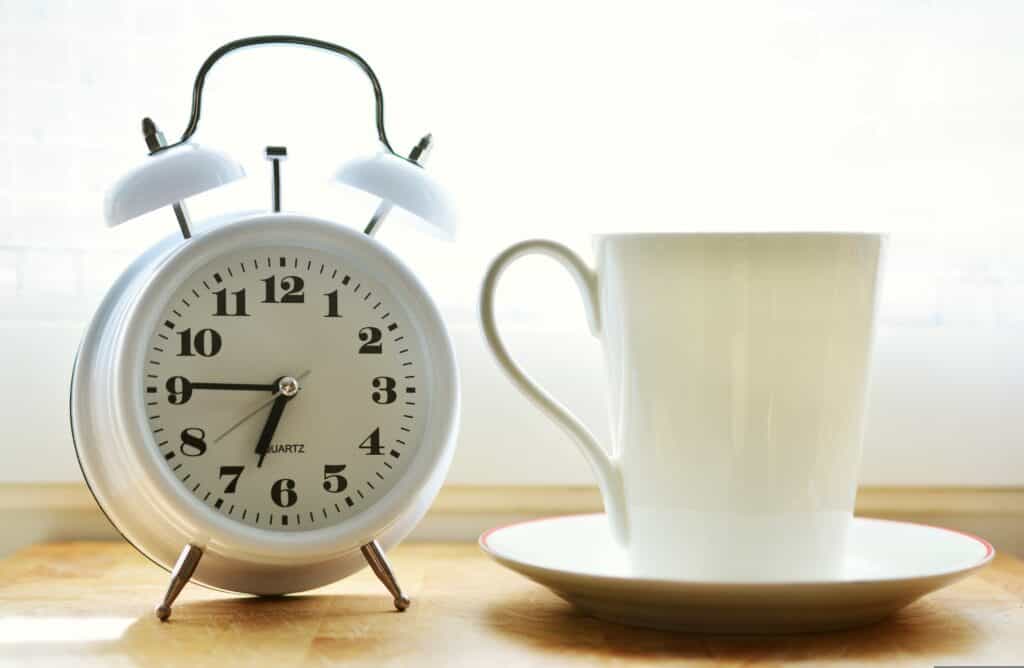 4. IDENTIFY HIGH-PRIORITY TASKS AND ACTIVITIES
While students want to try and tackle all of their responsibilities, that doesn't mean they shouldn't prioritize their work. Often, the consequences of failing to handle certain tasks far outweigh the drawbacks of falling short on others. Since that's the case, students should consider what activities impact their success the most.
By identifying high-priority tasks and activities, students can ensure that the right work is focused on first. Then, if they are going to fall short in one area or another, it's tasks that won't have as much of an impact on their success.
5. ESTABLISH A STUDYING ROUTINE
Typically, time management for high schoolers and college students is easier when they can establish a rhythm. By developing study habits that allow them to create a routine, they can ensure they're dedicating enough time and avoiding cramming. Plus, it can make the idea of studying feel less overwhelming, all because they have set times to dive into various subjects.
6. ELIMINATE DISTRACTIONS
The world is full of distractions. Whether it's a roommate who wants to lounge with a friend when your student needs to study or smartphone notifications going off every few minutes, it draws your student's attention away from the task at hand. As a result, they'll have a harder time completing their work of studying effectively.
Fortunately, it's possible to eliminate most distractions. Students can silence notifications (aside from critical calendar alerts) as a starting point. Finding a quiet place to study or tackle school work – such as the library or a private bedroom – can also make a difference.
7. GET COMFORTABLE WITH "NO"
In some cases, student time management is difficult primarily because a student keeps agreeing to take part in more and more activities. Whether it's social events, accepting another shift at work, joining more clubs, or anything else, students may worry that declining those activities will work against them or cause them to miss out.
While saying "yes" sometimes is an intelligent move, students need to get comfortable with saying "no," too. Declining activities that would lead to a challenging schedule or where the resulting value for participating isn't there, gives students more time for higher priority tasks. As a result, it can make the management of time for students far easier, as they aren't overrun with responsibilities that aren't benefiting them.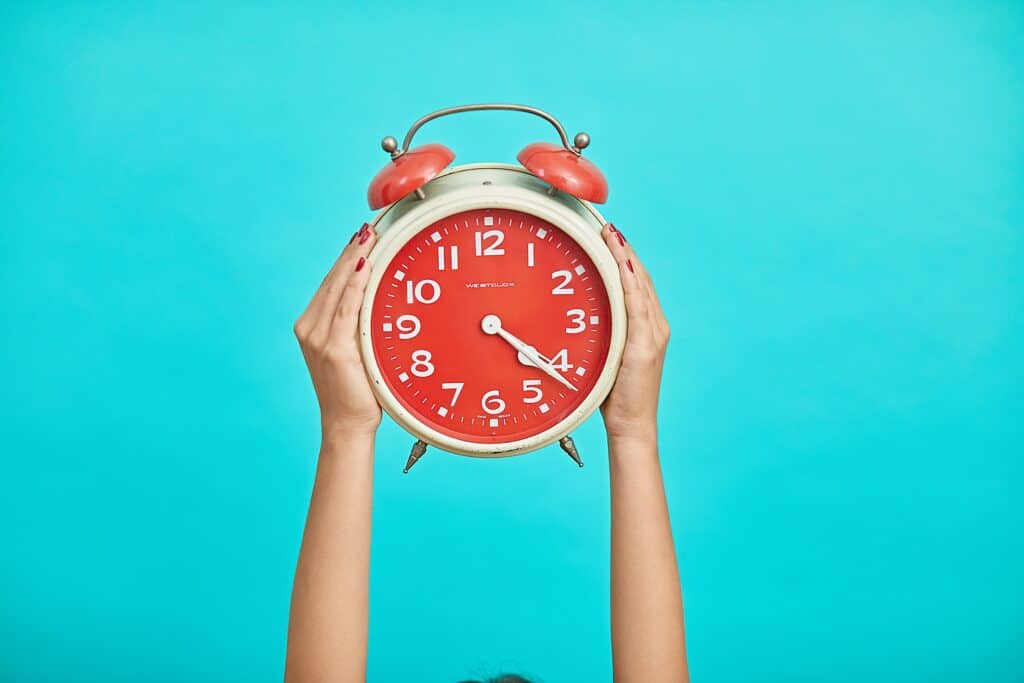 8. AVOID MULTITASKING
Generally speaking, multitasking is a myth. Most people can't do more than one mentally demanding activity at a time. Instead, they repeatedly switch their focus between the tasks, and with every transition, it takes time to get caught back up on what they're handling, causing delays and inefficiency.
Instead, students should embrace mono-tasking. By giving a task their full attention, they can often complete it faster. Plus, the quality of their work may also rise, which is critical for overall success.
9. HAVE WORK WITH YOU
Many students get brief moments during the day that they can use to handle small tasks. Whether it's quickly reviewing part of a lesson or tackling an activity that only takes a few minutes, bringing that work with them allows them to take advantage of unexpected downtime.
10. TAKE BREAKS
While students do need to focus on their responsibilities, not taking breaks isn't a smart move. Without pausing to rest or relax, it's harder for the brain to take in and store new information. Plus, it can increase the odds of burnout or certain mental health conditions, such as anxiety or depression.
Ultimately, students need to pace themselves and participate in self-care regularly. That way, they're creating a sense of balance by giving themselves opportunities to recharge, allowing them to return to their tasks with renewed vigor.