Technology
ATTENDING COLLEGE IN MINNESOTA: WHAT YOU NEED TO KNOW (INCLUDING MINNESOTA SCHOLARSHIPS)
ATTENDING COLLEGE IN MINNESOTA: WHAT YOU NEED TO KNOW (INCLUDING MINNESOTA SCHOLARSHIPS)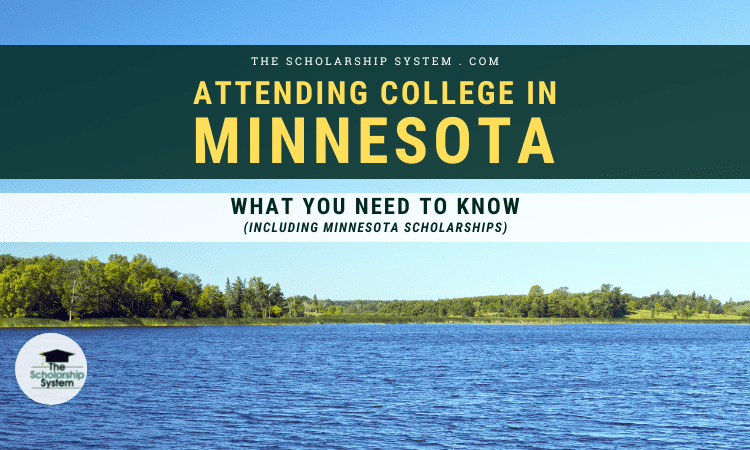 Updated on October 17th, 2022
Attending college in Minnesota is a common goal among students who adore everything the state has to offer. There are plenty of Minnesota state colleges and universities that are worth considering, each with its own unique benefits. However, choosing between all of the fantastic schools can be tricky. Plus, figuring out how to cover the cost is usually challenging.

If your student plans on attending college in Minnesota, scholarships can make nearly any school affordable. If you and your student want to learn about scholarships, sign up for our free college scholarship webinar! Take a quick trip over to http://thescholarshipsystem.com/freewebinar to reserve a spot today.
Thankfully, students can find the best colleges in MN for them by using the proper strategy. If your student is interested in attending college in Minnesota, here's what they need to know.
CONTENTS [HIDE]
ABOUT MINNESOTA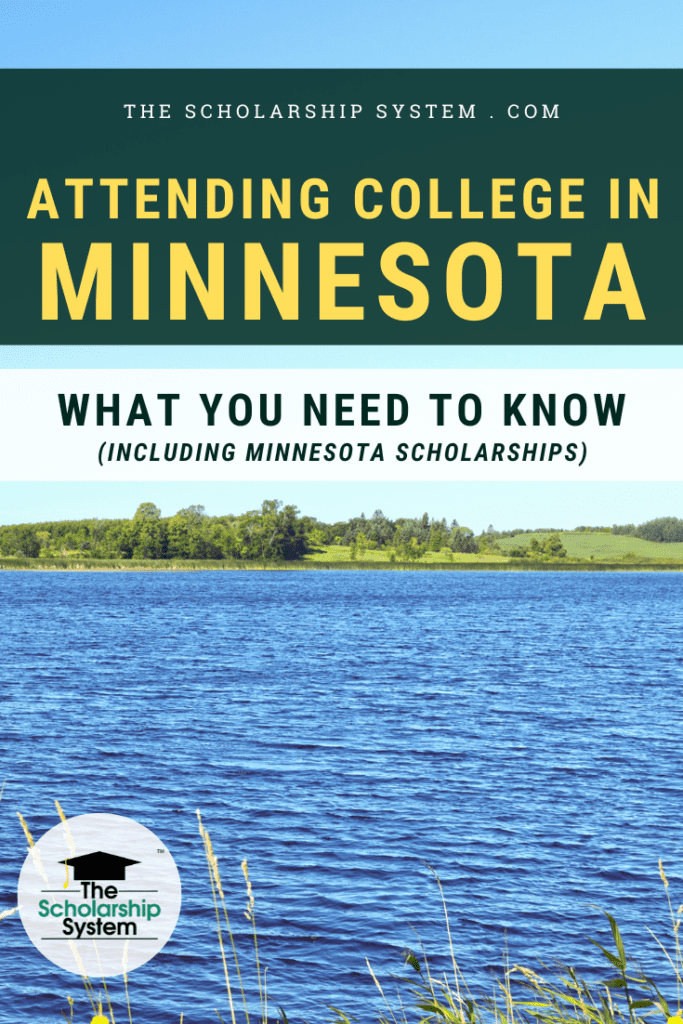 Many students want to attend college in Minnesota because it's a spectacularly beautiful state with an intriguing history and amazing culture. The name "Minnesota" comes from the Dakota word for "sky-tinted waters," which feels particularly apt. The state's most recognizable nickname is the "Land of 10,000 Lakes." However, there are actually far more than 10,000 lakes in the state, as well as tens of thousands of miles of rivers and streams.
Minnesota was once the home of Charles Lindbergh and the singer Prince. Additionally, Bloomington's Mall of America is in the state, and Minneapolis has the largest continuous indoor network of pedestrian paths in the world.
When it comes to weather, there's a little bit of everything. Summers range from warm to hot, with the highest temps usually getting near 90°F. During winter, the temperatures can reach lows as far down as -30°F, and snow is incredibly common.
But it's also a pretty sunny state. On average, the sun shines for 2,200 hours every year, making it easy to enjoy the outdoors when the opportunity arises.
COLLEGES AND UNIVERSITIES IN MINNESOTA
Overall, there are 111 Minnesota colleges and universities. Among them, you'll find 57 four-year colleges in Minnesota. Plus, there are 54 two-year technical schools and community colleges in Minnesota.
Often, that's far more schools than a student can reasonably explore during their college search. While your student may be tempted to put "Minnesota best colleges" into a search engine and hope they find the right school for them, that isn't the ideal approach.
Instead, it's important to use a strategy that makes it easier to narrow down their choices. Here are two techniques that can work quite well.
COLLEGE TOWNS IN MINNESOTA
While some students might think that starting their college search by focusing on public and private colleges in Minnesota individually, some students may be better off exploring college towns first. Generally, it makes it easier for students to ensure their broader needs are met. Plus, college towns are often incredibly supportive of students, taking great pride in their local institutions.
Plus, some students might think that cities like Minneapolis or St. Paul are the best option just because there are major schools there. However, some students may prefer a small-town feel, so it's worth exploring alternatives.
Here's a list of some of the best college towns in Minnesota:
Duluth
Mankato
Marshall
Moorhead
Morris
Rochester
Cloud
Ultimately, that list can serve as a starting point for students. However, if another city is a better match for their needs, they should certainly consider it, as well.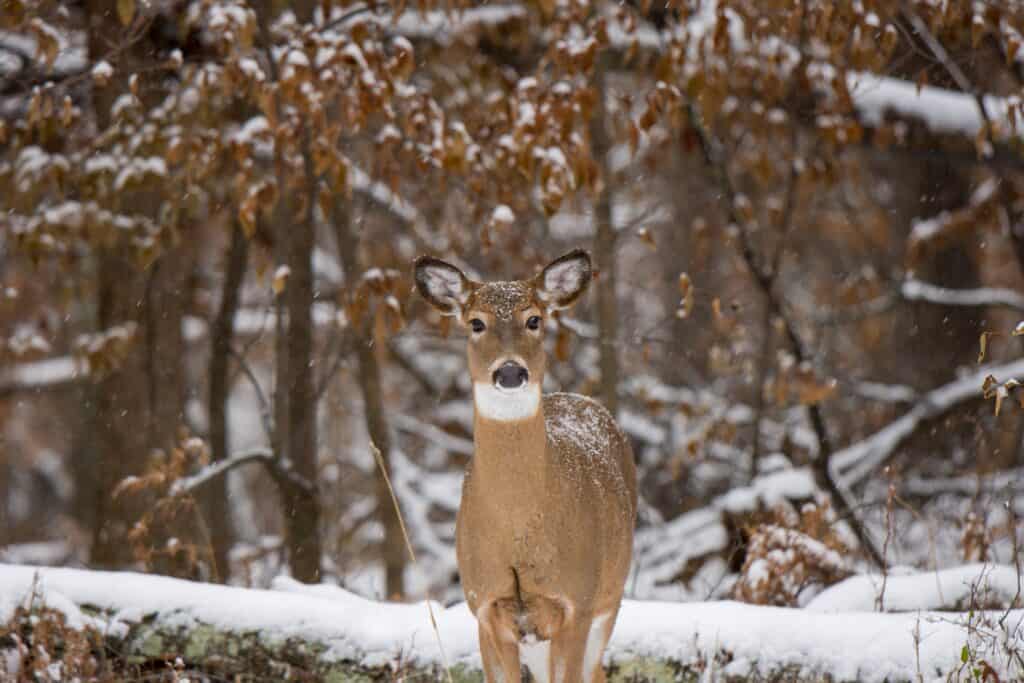 MAJOR MINNESOTA COLLEGES AND UNIVERSITIES
For some students, starting off by looking at college towns in Minnesota will be the best option. However, others may want to focus on major Minnesota colleges and universities instead. Each school has something unique to offer, ranging from exceptional culture, leading academic programs, and stellar athletics programs.
Students do need to factor in their needs and preferences specifically relating to schools when making a college decision. Often, that is easier to manage if students begin the process by exploring the big-name institutions first.
Here is a list of major colleges and universities in Minnesota:
Again, the list above is merely a starting point. Ultimately, the best colleges in Minnesota for students are the ones that meet their unique needs. As a result, students should look beyond this list if the schools above don't feel like a fit.
MINNESOTA FINANCIAL AID
Overall, a very small percentage of students pay for their college costs entirely out of pocket. Instead, it's far more common to require some financial aid. Often, while student loans look like the simplest choice, those involving acquiring debt, aren't ideal. Fortunately, grants and scholarships for Minnesota students can make that unnecessary.
Minnesota scholarships and grants typically don't have to get paid back. Plus, many of them can make even higher-cost schools more affordable, ensuring students can head to their dream school with greater ease.
Generally, grants and scholarships that are specifically designed for Minnesota students do come with a major requirement: residency. As a result, out-of-state students usually won't qualify for most of the awards administered at the state level.
In most cases, the residency requirements for college scholarships for Minnesota students are similar to the in-state tuition requirements. Typically, that includes living in the state for a purpose other than school for one calendar year before the start of the academic term, though there can be other factors as well.
However, out-of-state students do have options. Institutional awards require enrollment, but not necessarily residency. For example, many of the University of Minnesota scholarships for the Twin Cities and other campuses are open to out-of-state and in-state students, giving everyone some options.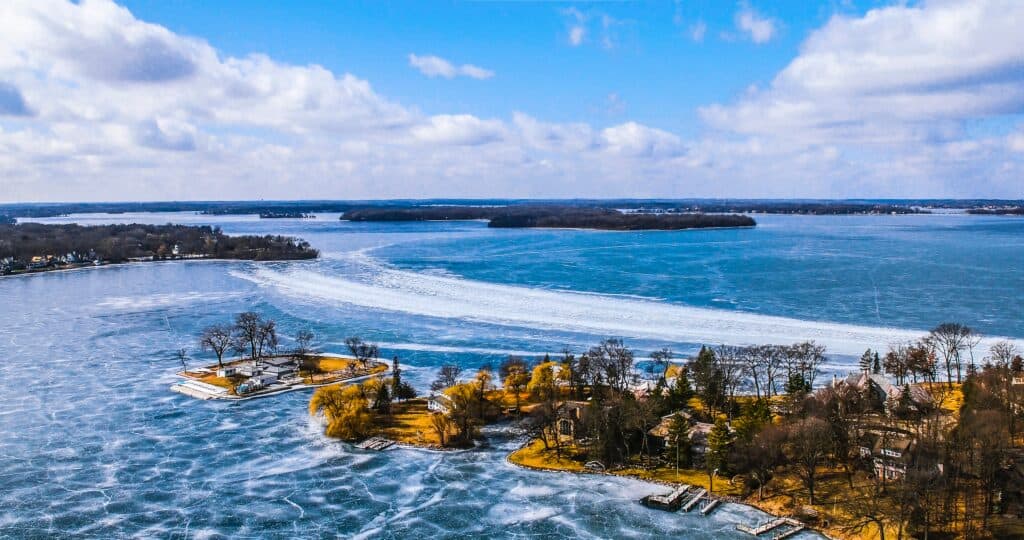 MINNESOTA COLLEGE GRANTS
If students want to make the best Minnesota colleges more affordable, grants are excellent options. They typically work similarly to Pell Grants; they're just administered at the state level.
While Minnesota doesn't have a wide array of grant programs, the ones it does have are worth exploring. Ultimately, any form of assistance students can tap into reduce their costs, so it's wise to see if they qualify for this type of aid.
Here is a list of Minnesota college grants:
MINNESOTA SCHOLARSHIPS
Along with grants, students should explore scholarships in Minnesota. They can reduce the need for college debt. Plus, many can be used at several different schools throughout the state, making them versatile.
Here is a list of Minnesota college scholarships:
LIVING AND GETTING AROUND IN MINNESOTA
While students may spend most of their time on their college campus, most will need to get out and about on occasion. Additionally, not all students will want to live in dorms, preferring off-campus alternatives instead. As a result, it's critical to know what living and getting around in Minnesota is like. Here's what students need to know.
HOUSING IN MINNESOTA
A critical decision students need to make involves choosing between dorms and apartments. Fortunately, by looking at housing costs in the state, it's easier to find the right fit.
The average home value in Minnesota is $333,225. While that's a little below the national average of $356,026, that likely means that students won't be able to buy property while they're studying in the area.
When it comes to rentals, the average fair market value of a one-bedroom apartment is $937 per month, while a two-bedroom is $1,165. In some cases, that might be affordable for students, particularly if they get a roommate. However, the price is often higher in major cities like Minneapolis and St. Paul. As a result, getting a dorm room could be the most affordable choice.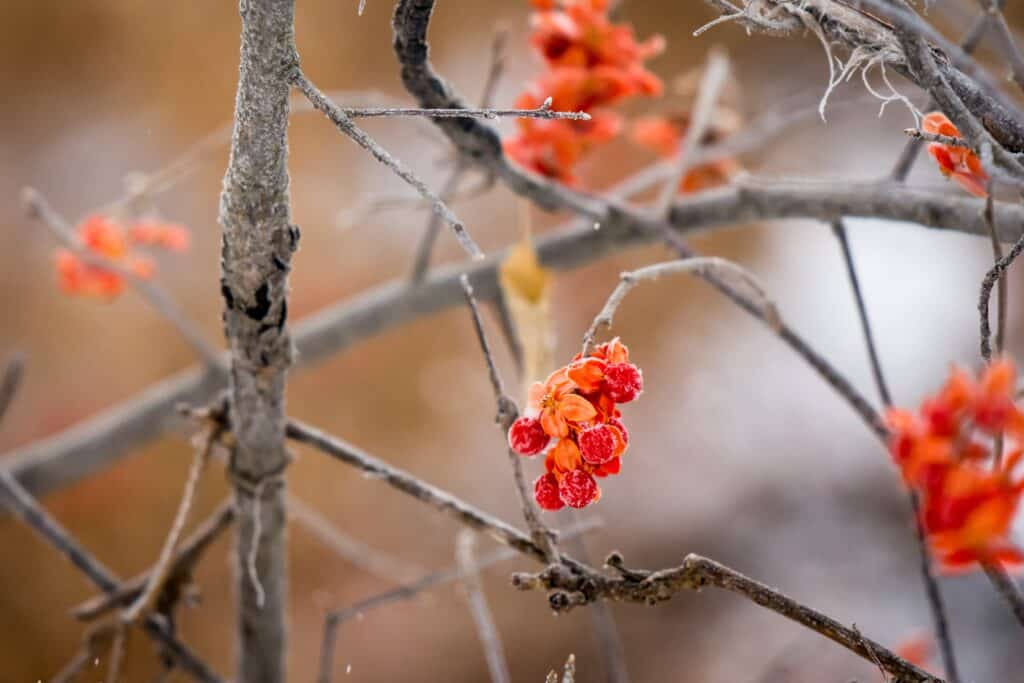 TRANSPORTATION OPTIONS
Usually, students have access to a wide array of transportation options. Many larger cities have robust public transit systems. Plus, rideshares and taxis are often available.
For out-of-state travel, train stations and airports are easy to access in Minnesota. As a result, students can get essentially anywhere with reasonable ease.
Here are the major airports in Minnesota:
Here is a list of Minnesota Amtrak stations:
Detroit Lakes, MN (DLK)
Red Wing, MN (RDW)
Cloud, MN (SCD)
Paul-Minneapolis, MN – Union Depot (MSP)
Winona, MN (WIN)
THINGS TO DO IN MINNESOTA
When students want to take a break from their studies, they have plenty of outstanding options. For those who want to revel in the landscape or spend time outdoors, Minnehaha Park and Tettegouche State Park are excellent options. They can also try the North Shore Scenic Drive, allowing them to have a unique experience on the road.
Students who adore art should make sure that they head to the Minneapolis Institute of Art, which contains outstanding exhibits of nearly every art style. For students who enjoy shopping or a bit of Americana, the Mall of America is a must-see. It offers far more than stores, thanks to its rollercoasters, water park, and other unconventional features.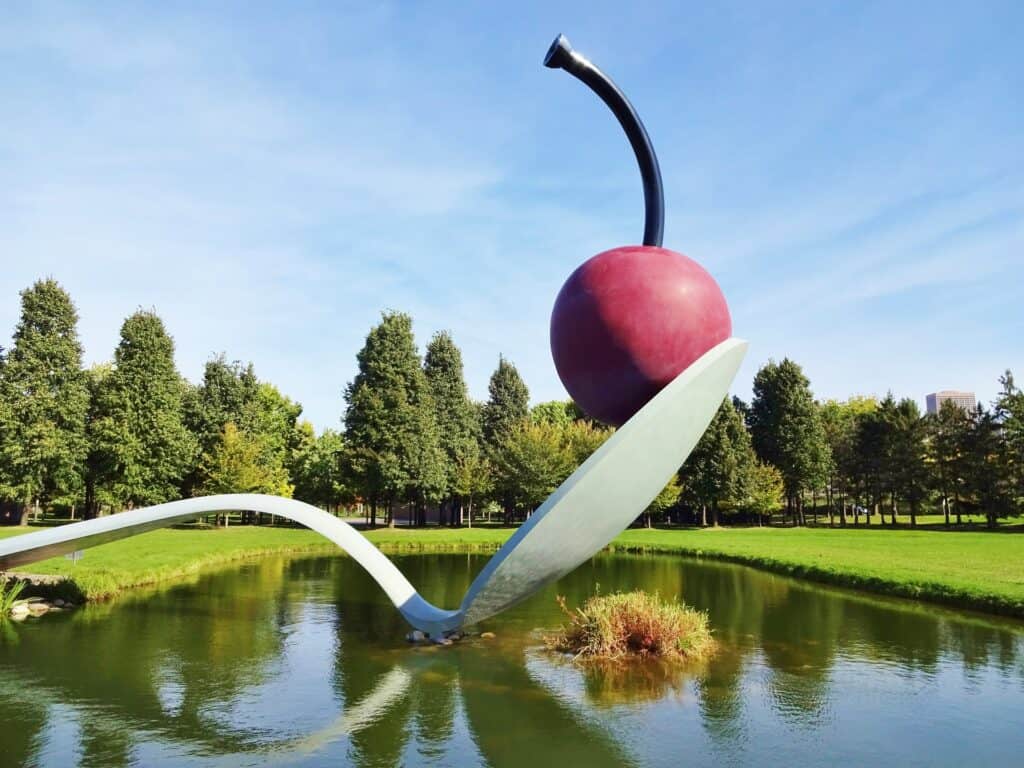 MAKING MONEY IN MINNESOTA
Many students need to supplement their financial aid by earning some money while they're attending college in Minnesota. Since that's the case, understanding what it's like to earn a living in the state is essential. Here's what students need to know about making money in Minnesota.
MINIMUM WAGE
In some cases, students work in minimum-wage positions during college because the barrier to entry is low. Plus, many part-time jobs in this category are incredibly flexible, allowing them to work around a school schedule.
Currently, the minimum wage in Minnesota is $8.42 per hour for small employers and $10.33 per hour for large employers. Starting on January 1, 2023, the rates will rise to $8.63 per hour and $10.59 per hour, respectively.
Tipped employees get the same rate as any other worker, as there are no tip credits in Minnesota for employers. As a result, tips will always boost earnings beyond the applicable minimum wage.
EMPLOYMENT RATES
Often, unemployment rates determine how hard or easy it is to get a job. Low unemployment works in a job seeker's favor, as opportunities are usually plentiful, while the reverse is true with high unemployment.
As of August 2022, while the national average unemployment rate was 3.7 percent, which is low, the Minnesota unemployment rate was a shockingly low 1.9 percent. As a result, students likely won't have too much difficulty finding opportunities.
MINNESOTA KEY INDUSTRIES
As with most states, Minnesota has a diverse economy. By knowing which industries are strong, students may have an easier time finding solid jobs or internships and launching their future careers.
One of the largest industries in Minnesota is advanced manufacturing. However, technology is also an incredibly strong sector. The same is true of life sciences and renewable energy, creating opportunities for a wide array of students.
Many retail companies also have offices in Minnesota, creating retail job opportunities beyond what's available in stores. Business services are also a major industry, as well as agriculture, finance, and insurance.