Technology
ATTENDING COLLEGE IN NORTH DAKOTA: WHAT YOU NEED TO KNOW (INCLUDING NORTH DAKOTA SCHOLARSHIPS)
ATTENDING COLLEGE IN NORTH DAKOTA: WHAT YOU NEED TO KNOW (INCLUDING NORTH DAKOTA SCHOLARSHIPS)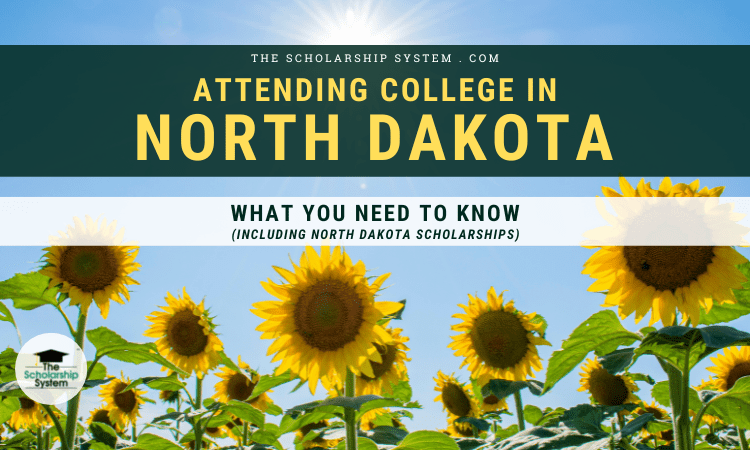 Updated on October 4th, 2022
Many students dream of attending college in North Dakota. However, choosing the right school and figuring out how to cover the cost isn't always easy. There are many outstanding universities and colleges in North Dakota available, each with its benefits, drawbacks, and price point.

If your student plans on attending college in North Dakota, scholarships can make nearly any school affordable. If you and your student want to learn about North Dakota scholarships, sign up for our free college scholarship webinar! Take a quick trip over to http://thescholarshipsystem.com/freewebinar to reserve a spot today.
Luckily, students can make the best choice with a bit of information. If your student wants to attend college in North Dakota, here's what they need to know.
CONTENTS [HIDE]
ABOUT NORTH DAKOTA
North Dakota is a breathtakingly beautiful state with a unique history and amazing culture. While North Dakota is considered the 39th state, it isn't actually known if it achieved statehood before or after South Dakota, as they were admitted essentially simultaneously.
"Dakota" is actually a Sioux word that means "friend," and it feels particularly apt for the state. North Dakota is often a very relaxed, friendly place, which is why many students want to study in the area.
On the weather side, North Dakota summers are classically warm, with temperatures mainly ranging between 77°F and 87°F during July. However, in some parts of the state, a 90°F day isn't uncommon here and there, and a few spots may even hit 100°F a few days each year.
In winter, the temperatures are cold, often falling below 0°F, 40 to 70 days each year. It can also be quite dry, though snowfall isn't uncommon, with average total snowfall often coming in near 51 inches on average.
COLLEGES AND UNIVERSITIES IN NORTH DAKOTA
Overall, North Dakota has 27 colleges and universities within its borders. Among them are 16 four-year institutions and 11 community colleges, technical schools, or other two-year institutions. In some cases, students may be able to take a look at every single option.
However, if that feels overwhelming, students can use other strategies. Here are two approaches that are worth considering.
COLLEGE TOWNS IN NORTH DAKOTA
While some students might want to start their college search by focusing on individual schools, for some, it may be a better choice to find their ideal college town in North Dakota first. That allows them to focus on communities that can meet their needs, ensuring the off-campus experience is perfect, too.
Here is a list of North Dakota college towns:
Bismarck
Dickinson
Fargo
Grand Forks
Jamestown
Minot
Now, students can certainly explore options outside of these cities. The college towns above are merely a starting point, so students should keep looking at their options if none of those feels like a good fit.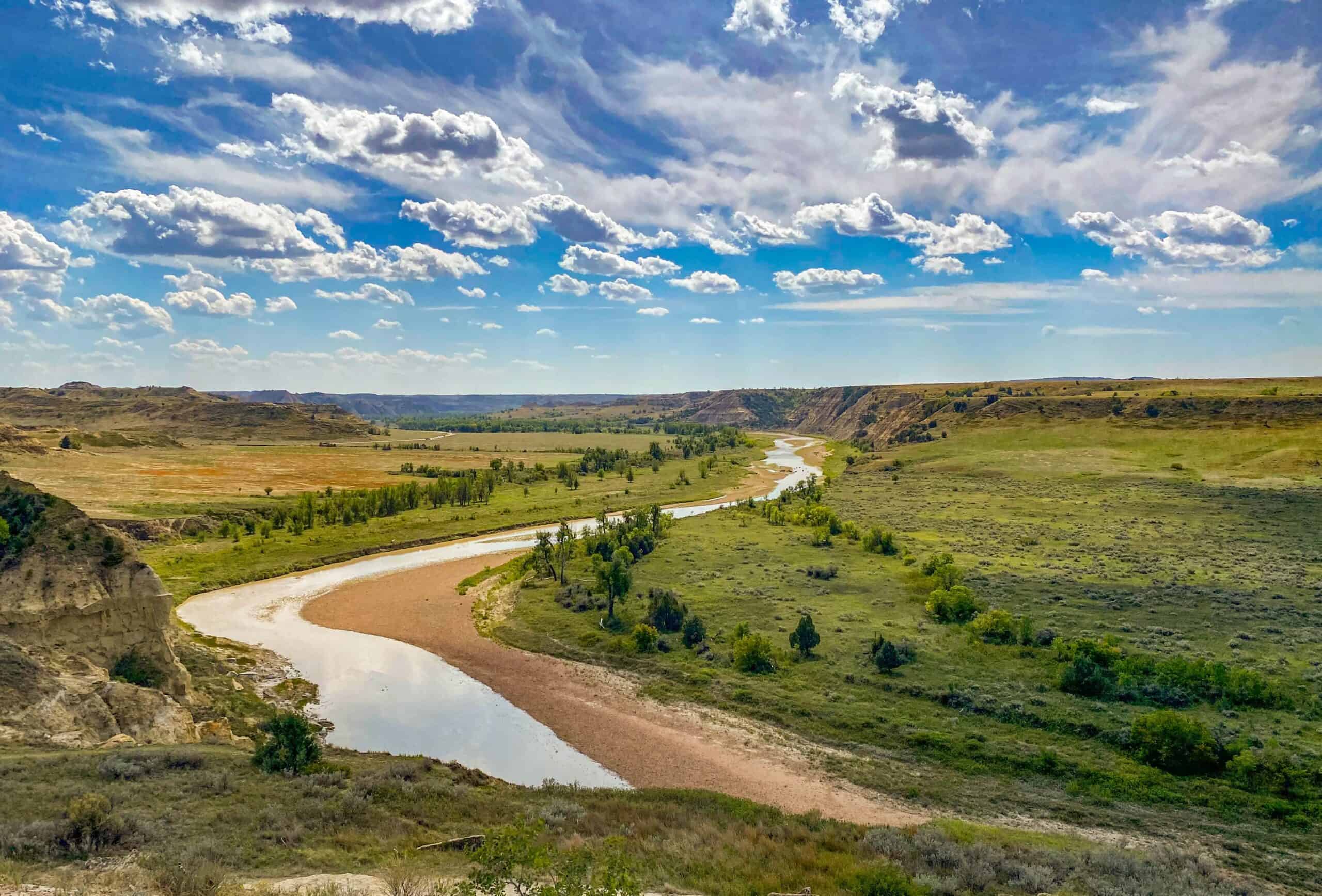 MAJOR NORTH DAKOTA COLLEGES AND UNIVERSITIES
For some students, checking out college towns is enough to point them in the right direction. For others, it's better to look at the individual schools.
Ultimately, all of the colleges and universities in North Dakota bring something unique to the table. However, if students don't want to sort through them all, focusing on the major schools could streamline their search, making it easier to make a college decision.
Here is a list of major North Dakota colleges and universities:
Ultimately, the list above is merely a starting point. In the end, students need to find the best college in North Dakota for them. If that means deviating from the list above, that's okay, as long as students find a school that will support their long-term success.
NORTH DAKOTA FINANCIAL AID
For most students, paying for college out of pocket isn't practical, so they turn to financial aid. While student loans can cover the cost of college, they result in debt. Since that's the case, North Dakota scholarships and grants are usually a better option, as they're debt-free approaches.
As with any other type of award, North Dakota college grants and scholarships can all have unique requirements. As a result, not all students will be eligible to apply for every opportunity.
Many students are interested in landing a North Dakota academic scholarship, but not all will meet a major qualification: residency. In most cases, students have to meet the in-state tuition requirements to qualify as a resident for state scholarships and grants, which typically means living in the state for a purpose other than school for at least 12 consecutive months before the semester begins. Additionally, other steps – like having a local driver's license or ID – are often essential.
However, both in-state and out-of-state students may qualify for specific awards, particularly institutional scholarships. Often, institutional scholarships – such as many of the available North Dakota State University scholarships – don't require residency. Instead, enrollment at the school is the first major requirement. As a result, they're solid options for students, regardless of whether they're from North Dakota.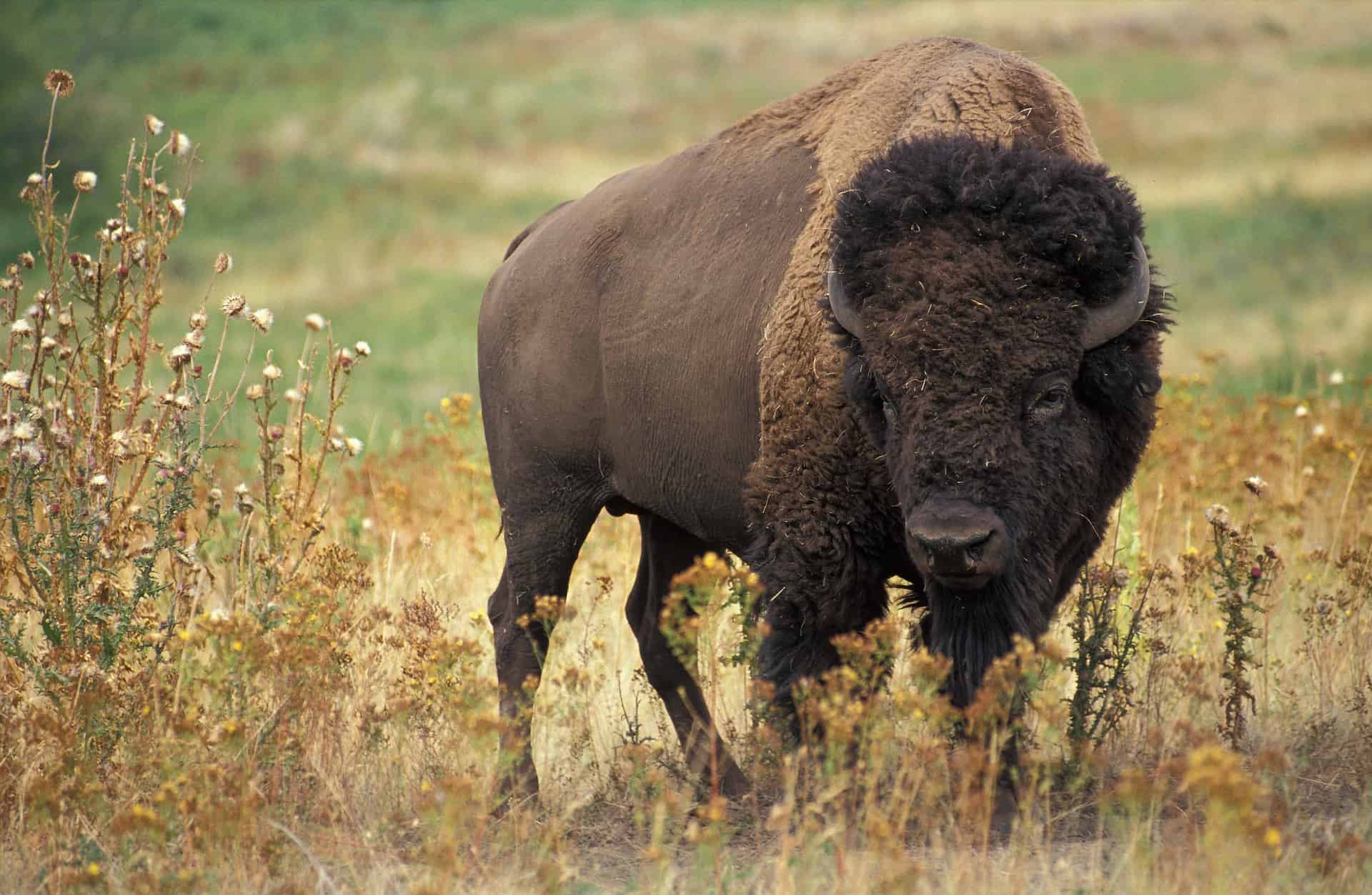 NORTH DAKOTA COLLEGE GRANTS
In most cases, college grants in North Dakota work similarly to Pell Grants; they're just offered at the state level instead of being administered by the federal government. Since grants don't have to be paid back as long as students meet the requirements, they're a great option for students looking to avoid debt.
Here is a list of North Dakota college grants:
NORTH DAKOTA SCHOLARSHIPS
While grants are an excellent way to make any of the colleges in Fargo North Dakota, or any other city more affordable, they aren't the only options. North Dakota college scholarships are another excellent way to secure some funds for school while avoiding debt.
Along with North Dakota scholarships for high school seniors, students may find scholarships in North Dakota that focus on academics, athletics, specific fields of study, and more. Plus, some of the awards are reasonably flexible, allowing students to use them at four-year schools or to pay for community college in North Dakota.
If your student is looking for an ND academic scholarship or other types of award, here are some options to explore:
As mentioned above, students should also explore institutional awards at their chosen college. For example, University of North Dakota scholarships can help any student attending pay less for their education. The same is true of awards through Rasmussen College in North Dakota that are limited to those who enroll. As a result, students need to explore these options, too, ensuring they can secure as much funding as possible for their education.
LIVING AND GETTING AROUND IN NORTH DAKOTA
While students may spend most of their time on-campus once they start attending colleges and universities in North Dakota, that doesn't mean some won't want to live off-campus. Plus, students often have a need to get out and about, particularly during breaks. Since that's the case, it's helpful to know what it's like living and getting around in North Dakota. Here's a quick overview.
HOUSING IN NORTH DAKOTA
When students are trying to choose between dorms and apartments, it isn't always easy to figure out which option is best. Fortunately, by looking at the cost of housing in North Dakota, it does get a bit simpler to make a decision.
Home values in North Dakota average out near $278,322, which is well below the national average of $356,026. However, that likely puts buying property out of the reach of the vast majority of students.
For rentals, the price is relatively affordable. The fair market value of a one-bedroom comes in at $697 per month, while a two-bedroom sits at $864 per month. As a result, some students may be able to afford the cost on their own, and many may be able to split a two-bedroom with a roommate reasonably easily. However, if that doesn't feel comfortable, choosing a dorm room instead is likely a better choice.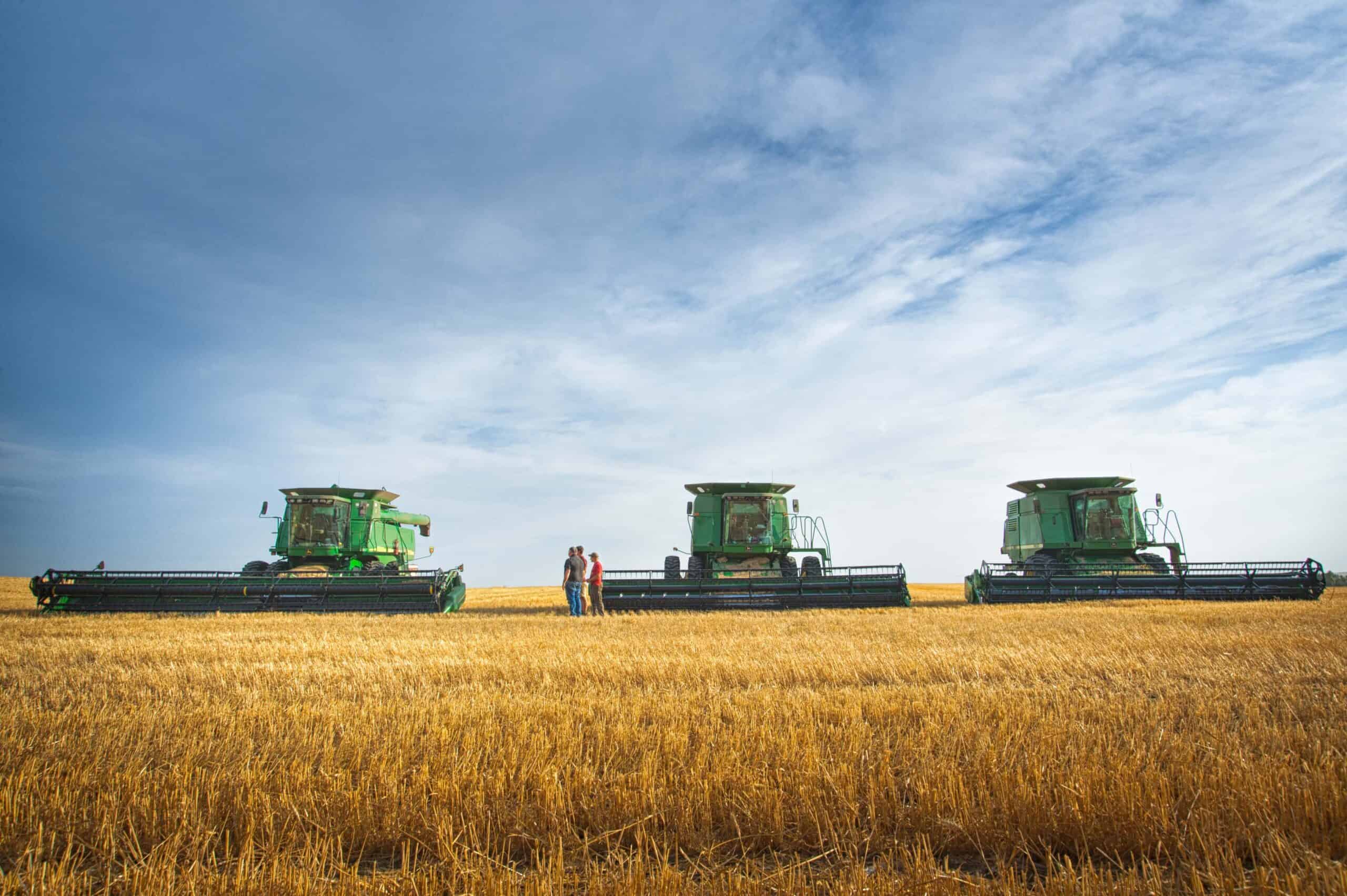 TRANSPORTATION OPTIONS
Whether students need to head to a neighboring town or another state or country, there are plenty of transportation options available. Larger cities typically have rideshares, buses, and taxis. Plus, there are airports and several train stations throughout the state.
Here's an overview of the main airports in North Dakota:
Here is a list of North Dakota Amtrak stations:
Devils Lake, ND (DVL)
Fargo, ND (FAR)
Grand Forks, ND (GFK)
Minot, ND (MOT)
Rugby, ND (RUG)
Stanley, ND (STN)
Williston, ND (WTN)
THINGS TO DO IN NORTH DAKOTA
When students decide to take a break from their studies, they have plenty of options available for entertainment. For students who like the outdoors, a trip to Theodore Roosevelt National Park could be a perfect option. If your student enjoys local history, the Knife River Indian Villages Historic Site or North Dakota Heritage Center could be excellent choices.
For students who adore animals, the National Buffalo Museum is an intriguing option. There's also the Dakota Zoo and Red River Zoo, both of which can be great when the weather is nice.
Another outstanding destination is the Plains Art Museum, which features works from regional and national artists and displays pieces ranging from traditional folk art to contemporary works. The Scandinavian Heritage Park is another incredibly unique option, so make sure not to overlook it.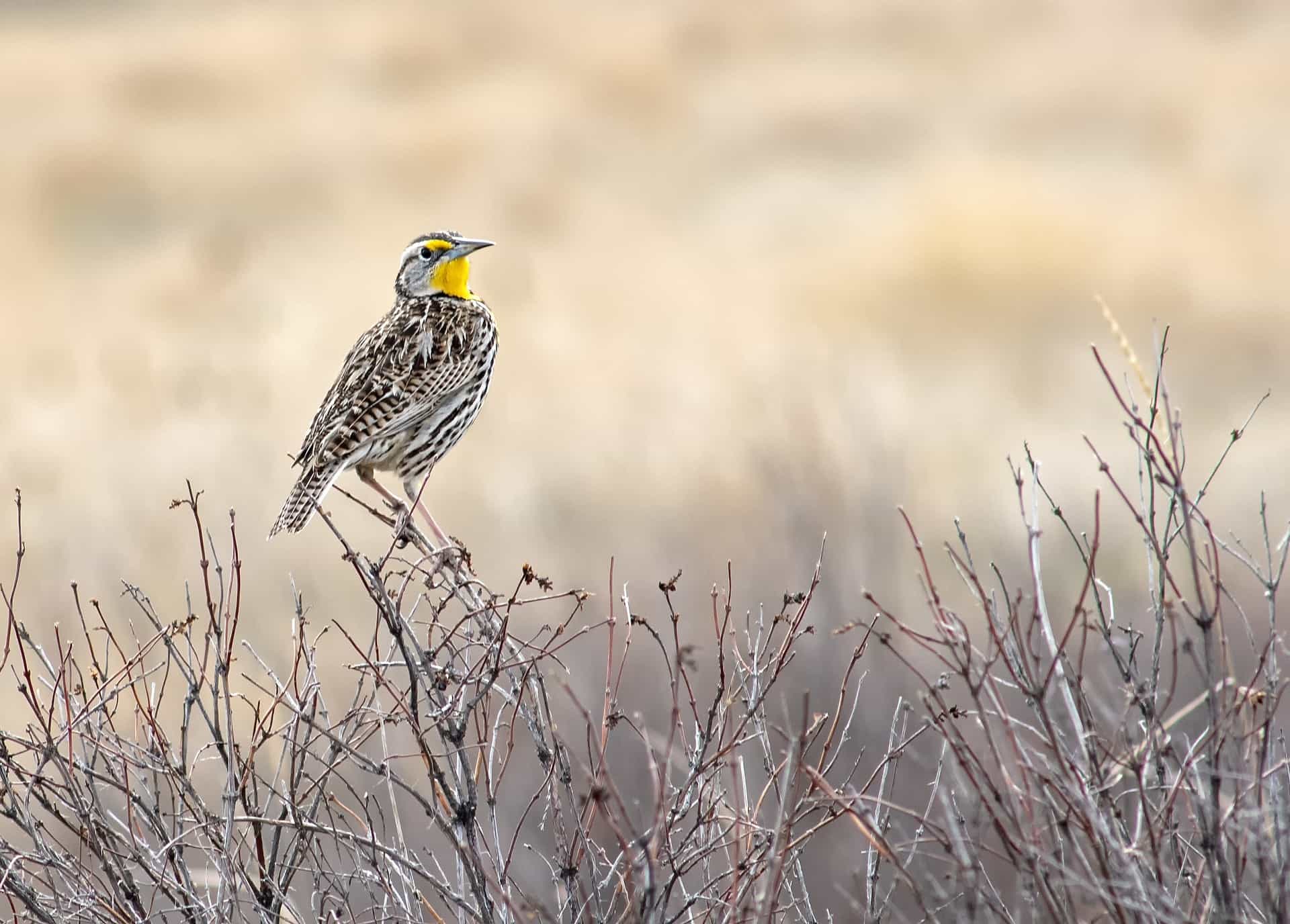 MAKING MONEY IN NORTH DAKOTA
Many students end up working while they're in school to help cover their expenses and supplement various forms of financial aid, such as scholarships, grants, and student loans. Since the need to work isn't uncommon, here's a look at what it takes to make money in North Dakota.
MINIMUM WAGE
Many working students ultimately end up in minimum wage jobs while they're studying. Partially, it's because these opportunities are often part-time and are typically pretty flexible, making it easier to work around a school schedule. As a result, knowing the North Dakota minimum wage is a must, allowing students to predict their potential earnings.
In North Dakota, the minimum wage aligns with the federal minimum wage requirement, sitting at $7.25 per hour. For tipped employees, they may earn just $4.86 per hour from their employers, suggesting their tips bring them up to the equivalent of $7.25 per hour. However, if their tips fall short, the company is required to make up the difference.
EMPLOYMENT RATES
College students looking for job opportunities need to understand the local unemployment rate. Generally, high unemployment means that finding positions is challenging, while the opposite is true with low unemployment rates.
In North Dakota, the unemployment rate is incredibly low, sitting at 2.3 percent (as of August 2022). For comparison, the national average at that time was 3.7 percent. Ultimately, most students likely won't have much trouble finding job opportunities while studying in North Dakota.
NORTH DAKOTA KEY INDUSTRIES
Overall, the economy in North Dakota is pretty diverse. For students, knowing which industries are thriving can be beneficial. It can help them figure out which kinds of internships or jobs to target, allowing them to find opportunities with greater ease.
In North Dakota, food and agriculture is big business. The state is actually a leader in spring wheat, sunflower, and honey production, and it also has several emerging crops that boost the overall industry.
The energy and natural resources sector is similarly booming. There's also a rise in the autonomous systems and information technology spaces, creating opportunities for students interested in tech, including drone technology. Advanced manufacturing is a large part of the economy, as well.
Finally, you have the tourism industry. People come from all over the country – and the world – to see what the state has to offer, and that supports a wide array of sectors, including transportation, hospitality, and more.