Technology
HOW TO FIND MENTORS IN COLLEGE & WHY YOU SHOULD
One of the core reasons more college students don't look for mentors is that they don't understand how a mentor can help them during their academic experience or when launching their future careers. As a result, they underestimate the value of these relationships.
Mentors are a source of support, guidance, and expertise. Typically, they're other professionals in the fields the students are studying, so they fully understand the challenges students will face during their studies and when starting their careers. Essentially, they can point students in the best direction possible.
In many cases, mentors will answer questions when students feel stuck. Additionally, they may help students build critical skills and forge connections with more professionals in the field, making it easier for students to expand their networks. At times, mentors may be able to assist students looking for internships and jobs in their industries, too, potentially acting as a referral for hard-to-land roles.
HOW TO FIND MENTORS IN COLLEGE
Finding a mentor in college might seem like a tricky undertaking for students. In many cases, college students have limited (if any) connections in their future field, which may lead students to believe that they don't have many viable options.
Similarly, professors may not have enough time to take on this role while they're also managing a class load and ensuring all of their students succeed. Advisors may be able to provide some guidance, but the number of students they work with may also prevent them from becoming a mentor to select students.
Fortunately, there are plenty of other places to turn when students want to find mentors in college. Here are some of the resources students can use to connect with a mentor.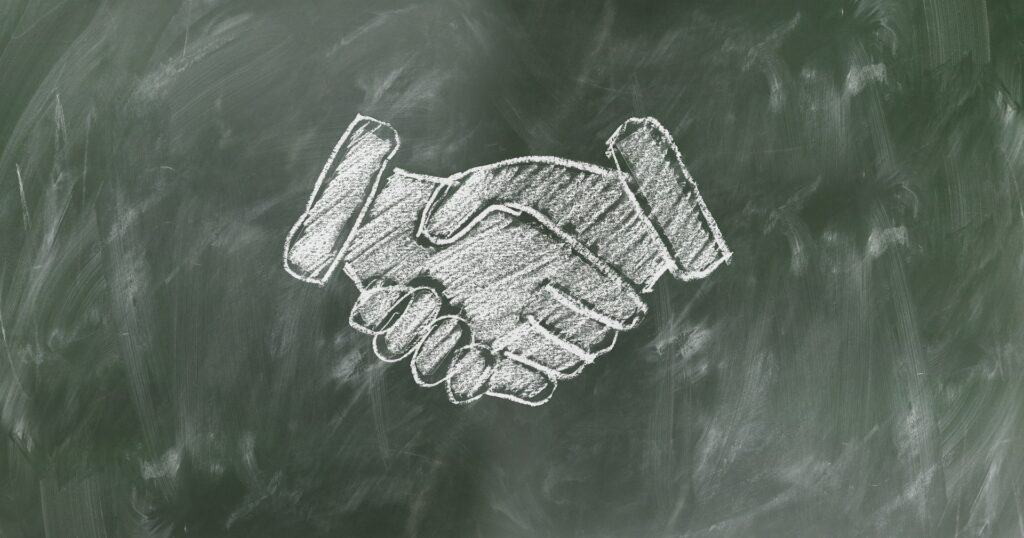 COLLEGE MENTORING PROGRAMS
In most cases, the simplest way for students to find a mentor is through college-sponsored mentoring programs. These can come in several forms, giving students options based on where they are in their studies and how close they are to launching their careers.
Peer mentoring programs typically pair incoming freshmen with upperclassmen with the same or a similar major. They can assist students during their academic journeys, help them forge new social connections, and give them tools to make handling their course loads easier. Additionally, peer mentors can be a source of emotional support, as they're well aware of the challenges many students face during their transitions to college.
Some college mentoring programs pair students with working professionals in their fields. These can help students get guidance more specifically relating to their future careers, making them a wise choice for students on the precipice of graduation. Along with paving the way for job opportunities and ensuring students avoid common missteps as they prepare to enter the workforce, they can offer guidance to help them excel academically and professionally.
Finally, there can be mentoring programs that are highly targeted to various situations. For example, some schools have mentorship programs that provide minority students with mentors of similar backgrounds. Often, this can ensure they're getting support from someone more familiar with the student's journey, which can make navigating specific challenges easier for students.
INTERNSHIPS AND PART-TIME JOBS
Many students participate in internships or have part-time jobs while they're completing their degrees. Often, these opportunities are potentially good resources when students want to find a mentor.
Through a job or internship, students connect with working professionals who can provide insights that can help students prepare for a successful professional future. Whether the mentor is working in the student's field or not, they can give them guidance regarding job searches, workplace etiquette, and more. Plus, they often have large professional networks themselves, allowing mentors to tap their connections to help students grow and advance.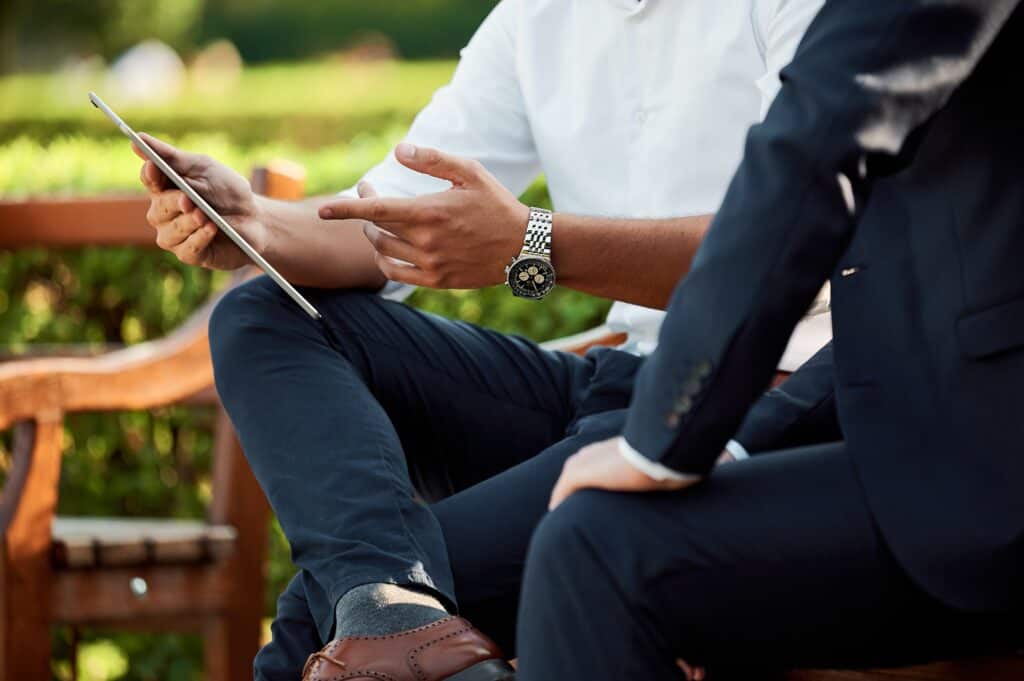 PERSONAL, PROFESSIONAL, AND ALUMNI NETWORKS
Personal, professional, and alumni networks can all be potential sources students can explore to find a mentor. While their personal networks may primarily be comprised of family members, friends, and classmates that may not work in their fields, there may be valuable second or third-degree connections that students can explore.
For students that have worked, volunteered, or interned in their fields already, exploring their past professional connections could also lead them to a mentor. In some cases, a first-degree connection may prove suitable, though there could also be second-degree connections to consider.
Alumni networks are an excellent option, too. Students can typically search the database to find graduates with similar degrees and working in jobs that align with their career goals. Since attending the same college gives them something in common automatically, students can break the ice with potential mentors with relative ease. Plus, many alumni want to help students from their alma mater succeed, so those who list their contact details are often quite enthusiastic about offering support.
FRATERNITIES AND SORORITIES
Students interested in Greek Life in college may have another great source of potential mentors. Many fraternities and sororities maintain their networks of past members, both for the local chapter and other chapters throughout the country. As a result, students may be able to explore that network to find potential mentors.
Often, sorority and fraternity members strive to support others who joined, both while they're in school and well after graduation. Since that's the case, members who graduated may be willing to mentor others who join the fraternity or sorority as the students prepare to launch their careers.
Similar to alumni networks, students have an automatic connection to other members based on a shared connection to the sorority or fraternity. As a result, reaching out is often less intimidating, particularly since existing members may be able to provide introductions directly, eliminating the need for students to connect with someone out of the blue.
HOW TO CHOOSE THE RIGHT MENTOR IN COLLEGE
The quality of the relationship between a mentor and a mentee is a vital part of the equation. Having a mentor who has the proper expertise and excellent professional connections isn't enough. Personality, mentorship style, availability, and overall perspective also matter. As a result, students need to look beyond credentials and the mentor's position to find a solid match.
Ideally, students want to begin by finding a suitably knowledgeable mentor who's also enthusiastic about stepping into this role. Additionally, ensuring the mentor has enough time to provide guidance and support is vital.
In regard to the personality and mentorship style part of the equation, students need to find a mentor they respect and connect with, as well as one that uses approaches, techniques, and strategies that align with the student's learning and communication style.
It's also wise to find a mentor that isn't afraid to push a student to excel. Along with offering support during challenging times, the mentor should be capable of increasing a student's confidence and encouraging them to take smart risks.
Ultimately, it's all about ensuring the student finds a mentor that's an excellent overall fit. That way, the value of the relationship increases, allowing them to get what they need to thrive.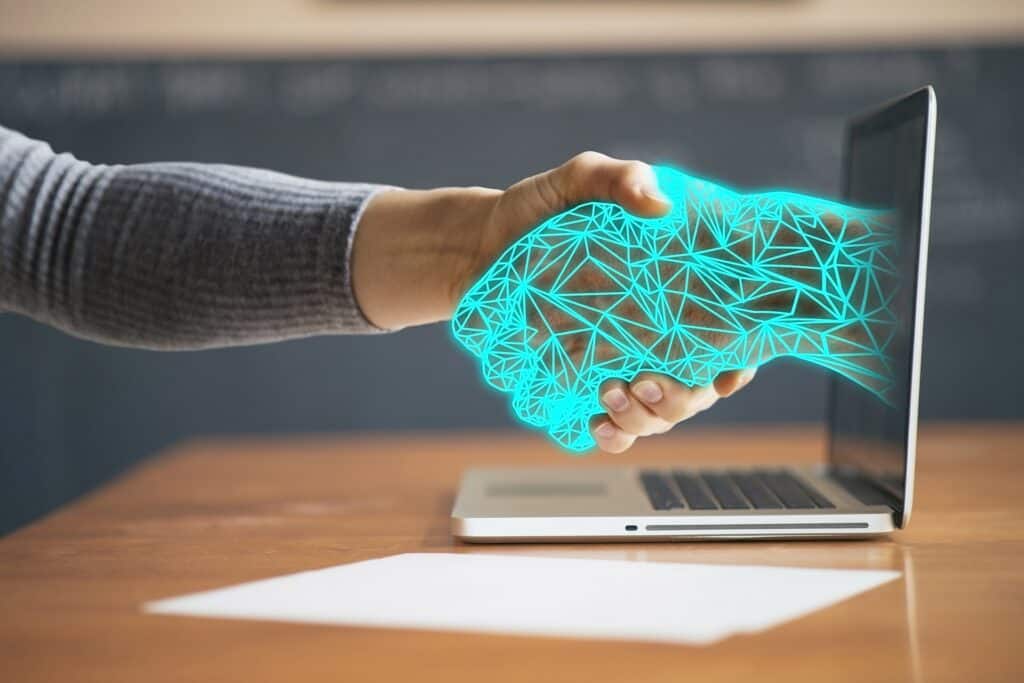 HOW TO HAVE A GREAT RELATIONSHIP WITH A MENTOR
Cultivating a strong relationship with a mentor isn't something that happens on its own. Instead, students need to take part in the process, as well as ensure that the relationship remains reasonably balanced.
First, students should focus on building a general connection, ensuring that it's a personality match. After the groundwork is laid, they can present the idea of the other person becoming their mentor, opening the door for more focused conversations.
Along the way, students should be open and honest about what they want to get out of a mentor-mentee relationship. Additionally, they need to show respect at all times while also exhibiting a willingness to listen, learn, and grow.
Finally, ensuring the students give as much as they get is essential. By offering support when they're able and when it's appropriate, students can become more valuable to their mentors. As a result, the relationship will typically be stronger and last longer, allowing it to remain in place well after the student graduates and